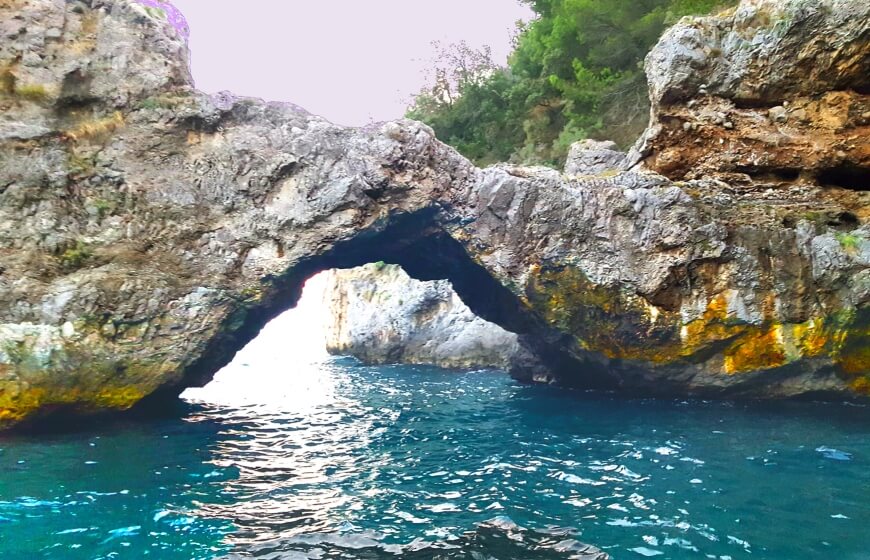 The first Amalfi Coast dream beach in the ranking of the Hotel Aurora in Amalfi is also the largest among those we suggest. The beach of Santa Croce is located immediately after the very famous Duoglio beach, about 2 km from the town.
There is a cave that still contains the remains of a small chapel dedicated to the Holy Cross, used since the Middle Ages as a storage of goods that came by sea. On the beach you will also find two beach resorts with restaurants if you want to take a break for lunch, after diving into the crystal clear waters right under a natural arch of rock.
A curiosity: the natural arch we are talking about is famous to be "The Arch of Baci Perugina" where the advertisement dedicated to the famous chocolate of lovers was shot. What better place, therefore, to spend a few romantic hours on the beach, embraced by the heat of the sun, under a cobalt-colored sky, immersed in waters with a thousand emerald shades.