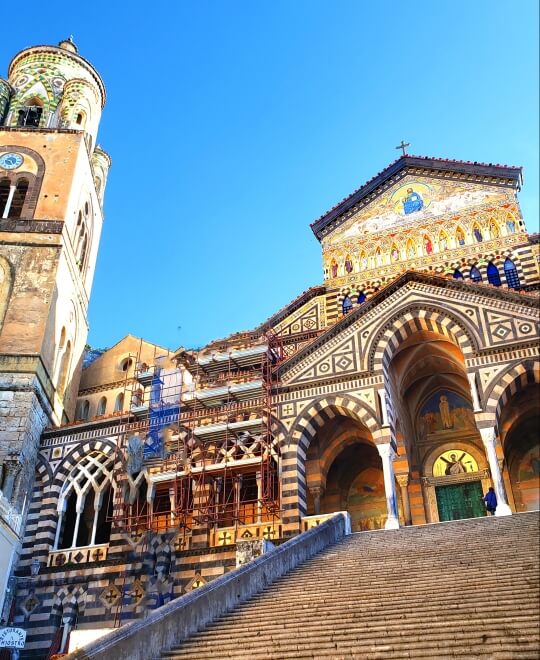 Many visitors do not believe that Amalfi still preserves intact the medieval urban layout until they see by eyes and discover by "feet". The urban layout of Amalfi develops around a series of tree branches, typical of the Islamic tradition of medieval town with blind alleys, closed courtyards and narrow streets covered with barrel vaults with the houses hanging on the top along the banks of the old river now covered by the road that divided the city in two parts.
The medieval plan of Amalfi can be admired from the top during a healthy walk: for those who want to climb comfortably there is the lift to the Monumental Cemetery, for the bravest there are about 600 steps to get there. The amazing medieval layout of the city opens up.
We strictly recommend to go down walking so that you can discover lemon groves, courtyards, houses with secret gardens, noble buildings, unique tower houses many of them perfectly preserved.
A suggestion: when you are down, get lost in the "labyrinth" of the alleys there is no danger of arrows, hot oil, stones that used to hit you from above and if you do not find a way out, the secret is to go down again and follow the sea way. And do not miss the guided tour of the historic centre every Saturday afternoon, offered to our guests as a symbol of traditional Amalfi hospitality.