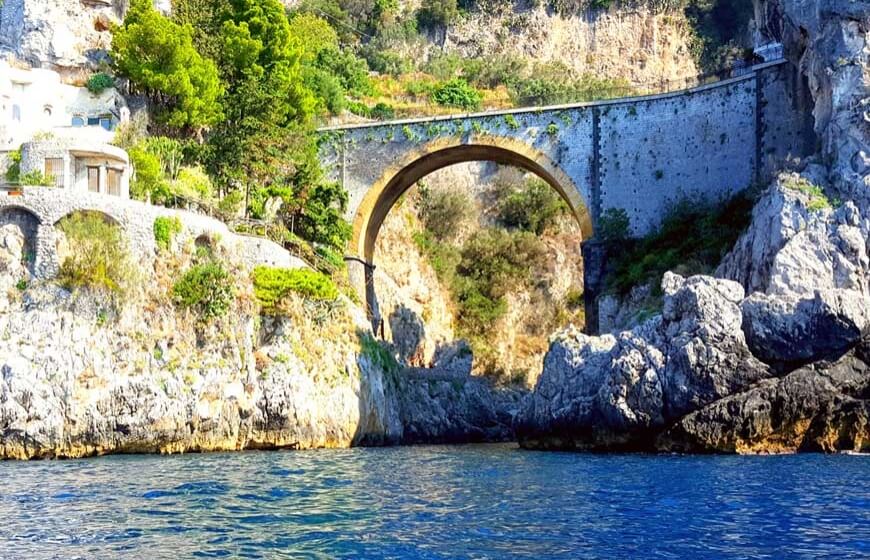 Sailing along the coast in the direction of Positano, discovering the dream beaches of the Amalfi Coast we find the only fjord in Italy, the Fiord of Furore, one of the most scenic places on the coast, a deep crack in the rocks on which small houses cling dramatically. They were used as storage for goods and boats by fishermen.
The Mediterranean vegetation leans over the cliff onto the deep blue water and the waves. It is no coincidence that this place full of beauty and contrasts was chosen as a film set since 1940s and made memorable the performance of Anna Magnani in the 1948 during the shooting of "Amore" directed by Roberto Rossellini. Their passionate and tormented love story linked with the waves crashing onto the rocks of the fjord.
The Fiordo di Furore can also be reached by car or by bus from Amalfi to Positano.
We recommend both options because the views from the top of the road to the precipice as well as from the sea are both very special observation points.