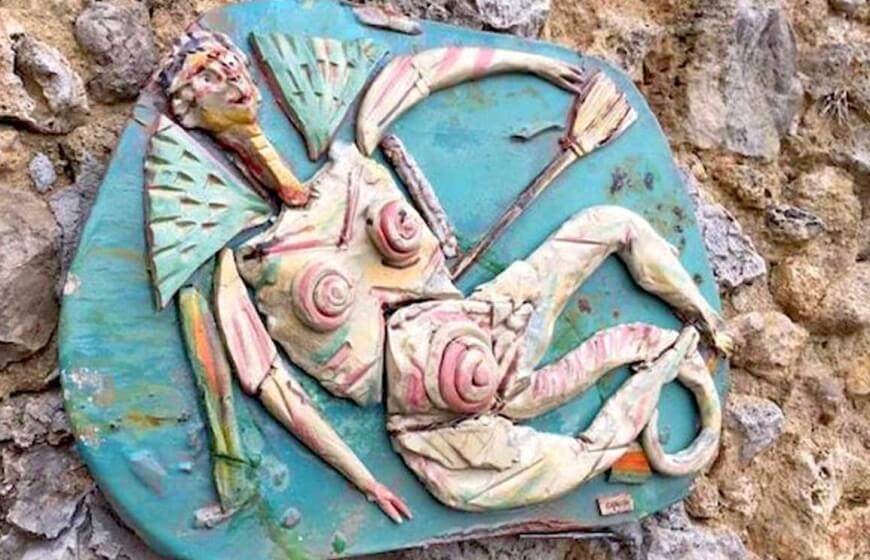 Witches were not considered bad and indeed the local tradition had always been a sort of empathy with all women, especially those who had suffered loss.
Conca dei Marini has always been a fishermans village and often the men were away from home for months. So the frustrated housewives become Janara.
Dressed only with long nightgowns on the top of the trees, the witches waited for the fishing boats and they tried to attract the crew in every way (similar to the sirens of Omero) by songs, sweet words or showing their nudity. When the fishermen fell into the trap and had sex then the witches would take revenge for their loneliness and lack of their husbands by killing them. In the windy winter when the waves hit the rocks the popular legend say the noise is the groaning of witches.