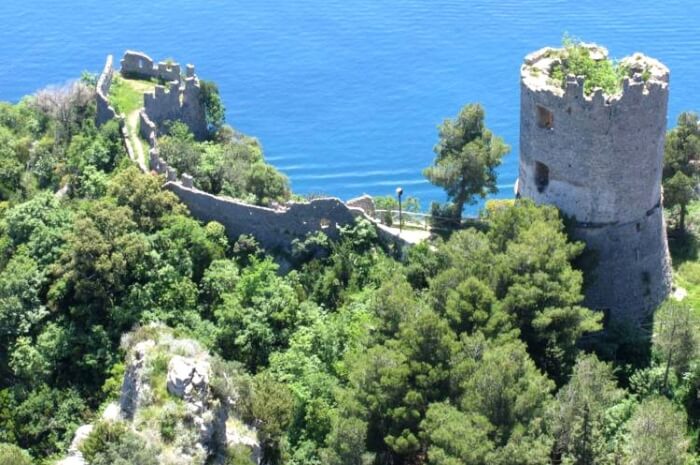 Whilst many different versions exist, one of the most famous legends of Amalfi was the life of Queen Maria Joan of Aragon, the sister of Prince Philip descendant of King Ferdinand I.
Amalfi as the first Italian Maritime Republic, entertained close trade relationship with the Far East. The goods were bought or bartered and then transferred into the watching towers scattered along the Amalfi coastline from Vietri sul Mare to Sorrento.
In 1490 Giovanna d'Aragona married Alfonso Piccolomini, the heir to the Duke of Amalfi, but he passed away when the beautiful Giovanna was only twenty years old. A handsome, cultured and good looking butler Antonio Bologna arrived at the service of the Duchess and they fell in love and had three children. Their marriage had been kept secret to avoid the anger of the two powerful brothers of the Duchess: Cardinal Lodovico and the Marquis Carlo.
The social status of the butler made this union unacceptable and when the two brothers discovered the love affair Antonio had to escape, he was hidden away but then he was killed in Milan.
Giovanna was taken prisoner and locked up with her faithful maid and children in the tower above Amalfi where they were massacred a few days later. In according with local tradition that place was the Ziro tower and the ghost of the Queen wandered the hills seeking her freedom.