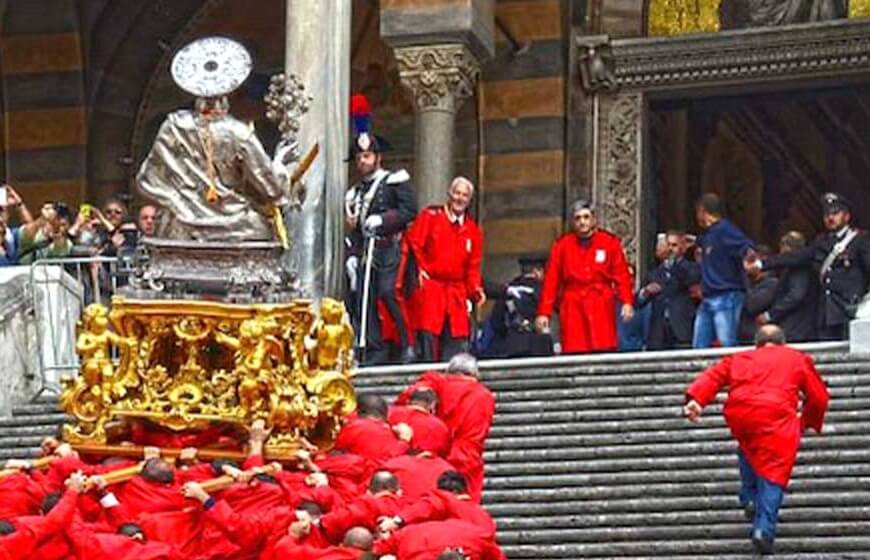 This legend took place during the most prosper period of Amalfi, when the remains of Saint Andrew had already been moved from Patras in Greece to the Italian coastal town.
In a dark night of the Middle Ages, the Saracen pirate Ariadeno Barbarossa launched a massive attack on the city of Amalfi, plundering and destroying. The sentinels gave the alarm from the watching towers while the citizens ran away in panic. But some of the citizens who were devoted to St Andrew went to his tomb and prayed for a miracle.
When the pirates arrived onshore all seemed lost but then a strong wind rose and a terrible storm dragged them off to sea. Thunderstorm blew the ships over destroying and sinking the enemy army and also Ariadeno Barbarossa lost his life.
The city was saved and the citizens thanked the Lord especially the Holy Protector because he saved them and the city of Amalfi.
Every year on the 27th of June, Amalfi pays homage to St Andrew with a very emotional procession and a fireworks show which lights up the night.