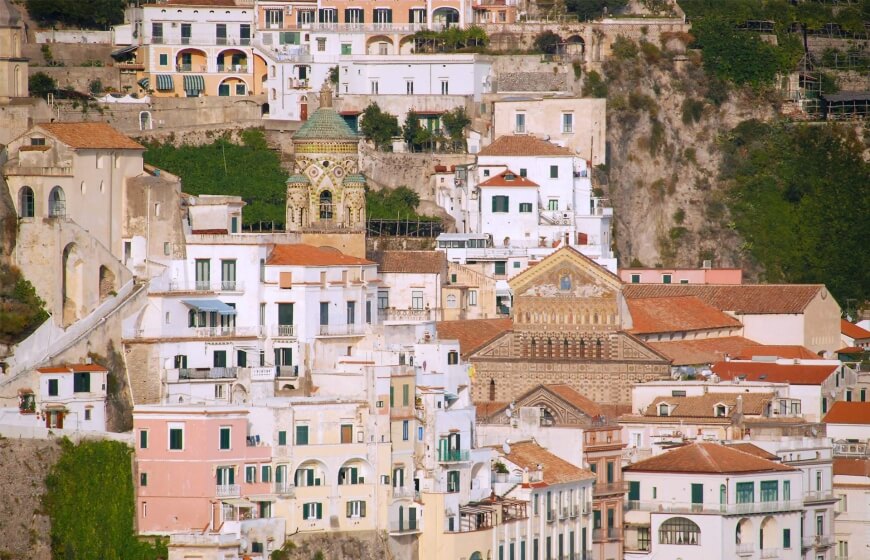 Amalfi is one of the most famous cities in Italy visited by travelers from all over the world thanks to its history and natural beauty and tradition, of which it is very rich. For that, like all famous places, everyone would like to be able to taste the real life of the place, to have the experience of living Amalfi like a local.
The value of discovering a place in his authentic aspect is a goal that everyone would like to grab their own imagination but often it is not easy to get. It is not enough to have a tourist map in hand to be sure to know the authentic Amalfi and to avoid unpleasant experiences.
That does not reduce the charm of visiting the most popular and symbolic places of Amalfi even if in certain times of the year among the tourists that crowd the streets, squares and promenade. On the other hand, if you visit Amalfi at the same time that many other travelers have decided to do, there is a reason.
There are times of the year classified as "out of season" because they do not fall in the classic hot days of a long summer or Italian bank holidays – thanks to the mild climate of the South of Italy they offer much more a true look of the place and the atmosphere of the city and its surroundings.
Whether you choose to visit Amalfi and the beauties of the Amalfi Coast in the periods of greatest tourist influx or in the Mid-seasons, such as autumn and spring (but also winter!), we offer some hints that we always suggest to the guests of our hotel and our apartments to take the best and to back home with positive memories.
Let's start, therefore, with one of the hottest issues that every tourist destination faces to ensure that guests who visit it retain a good opinion and keep the value of Amalfi's hospitality high, which has a long history and tradition.
Although stealing is still almost unknown in this city still today there are some people who want to overcharge average food, drink, accommodation and services. Like everywhere, you must be careful!
For that we want to make a proposal that no traveler should pass up!! In other words, we want our guests to LOVE Amalfi at first sight and we are prepared to put these words into practice. Here are the precautions we reserve for the guests of Hotel Aurora and Aurora Residence:
TASTING OF SELECTED LOCAL PRODUCTS
We offer our guests one tasting evening per week. We sincerely love our local products and therefore we organize a tasting event which may involve one or more of the following local products: wine, cheese, bread, olive oil, beer, olives. Guests will know the authentic local productions and the producers who work sustainably in our territory and who are also the reference point for us who live here.
EAT WHERE AMALFI EATS
We love the local cuisine and the food specialties of our territory and we also like to have lunch or dinner to relax away from the kitchen and having a taste of the best local food and drink, paying the right amount and appreciating the best quality / price / service. This is why we ONLY suggest to our guests good places to eat in Amalfi and nearby, trying to respect the budget available to each one.
QUALITY VISITS AND EXCURSIONS
We can organize for you a visit to Paestum, Pompeii, Naples or anywhere in the region by land or by sea. As well as naturalistic excursions or thematic itineraries to the taste of each guest. We can also rent a minibus and bring our Guests who want to gather in small groups.
They will not be the obvious visits or tourist excursions, but also be a way to get deeper into the uses, customs and culture of our land with real locals.
As you know, the months of July, August and September are too chaotic to guarantee these goals. No doubt our advice remains to visit us in the months of April, May, June and October when it is easier to take advantage of all this attention, as an added value of visiting Amalfi as a local.