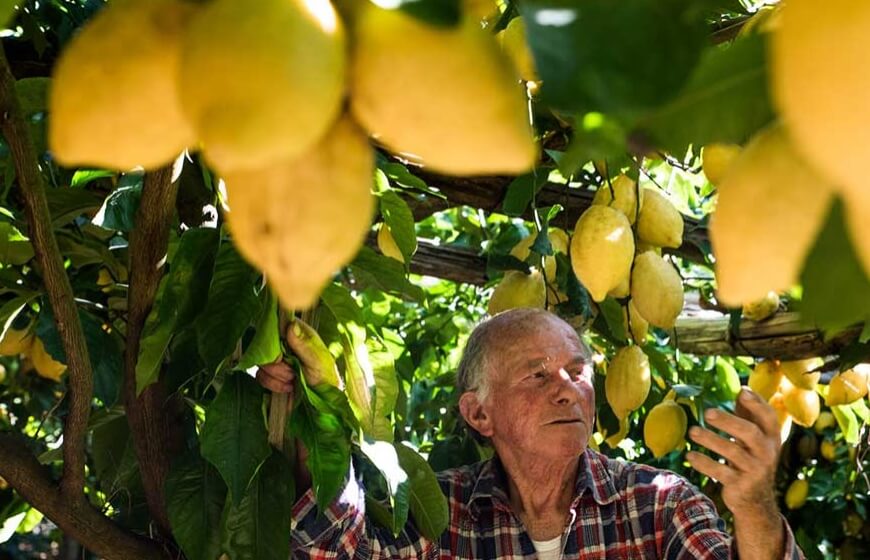 The mild climate of the Amalfi Coast is a treasure for the vegetation in every season of the year. For this reason a visit to the splendid terrace garden of the Coast cannot be missed such as the well-known gardens of Villa Ruffolo and Villa Cimbrone in Ravello, famous worldwide for the stunning views are the icon of the image of the divine coast. We would also like to suggest alternative walks to feel integrated with your botanical tour.
The Amalfi coast is the land of lemons and terrace gardens overlooking the sea, few can be visited but they have unforgettable panorama and plants. In Amalfi, one of the most popular gardens is the Lemon Garden of Salvatore Aceto with limoncello distillery. The cultivation is strictly organic without the use of pesticides with the help of bees and natural products in respect of the nature and the traditions. During the visit the tasting of limoncello and lemon cake under the lemons pergolas must not be missed. Reservations are required and the cost is 30 euros per person for the visit including transport from the main square by electric car.
Another garden unknown by many inhabitants of the Amalfi Coast is the Giardino dell'Anima, a garden composed of 8 terraces that hosts 25 species of citrus fruits, 300 species of roses, aromatic plants, secular magnolias, hibiscus, brooms and scrub Mediterranean (over 1000 varieties). An enchanting place in Tramonti just 15 km from Amalfi, reachable by bus or by car, where the verses of poems written on ceramic tiles are your silent guide. Great is the hospitality of the owners. Reservation is also required.